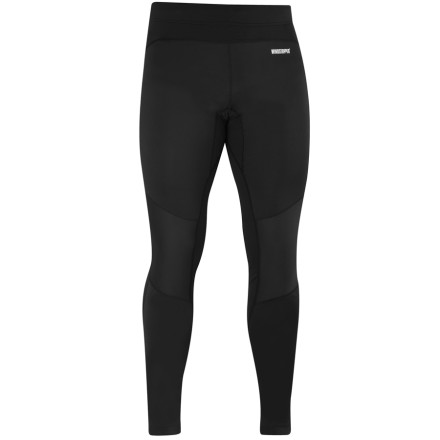 When it's super cold out, you can usually think of a million reasons why your training run could just wait until tomorrow. The Salomon Men's XA WS Tights boost leg warmth so you do a lot more training and a lot less wimping out.
WindStopper Soft Shell on the front blocks wind so chilly air and stiff headwinds won't ruin your training run
Ventilation at the back dumps excess heat so your legs don't turn into sweaty, clammy logs by the homestretch
Zippers at the ankles relieve that wrestling-into-a-wetsuit feeling when you get dressed at the crack of dawn
What do you think about this product?
Have questions about this product?
Last year, I bought, tried and returned a pair or Gore running wear Windstopper tights. These fit much better. Quality is on par with the GRW ones, which is great. The Windstopper panels help keep muscles warmer without bulk. They're not very warm once you stop moving, but thats not really the idea.
Best design tights I've seen anywhere. Great quality makes the price acceptable.