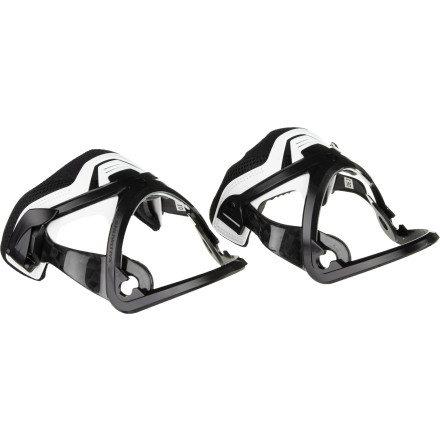 The Salomon Energyzer has been boosting the performance of top-level skate skiers since its introduction in 1995. This year's Carbon Energyzer features carbon arms to provide increased lateral ankle support, reducing foot and lower leg fatigue. It also functions as a spring, compressing when weighted and rebounding when unweighted, driving the ski forward while lifting the ski tip for decreased drag and a snappier, quicker ski return.
Carbon arms
3.3oz/pair
Compatible with all Salomon S-Lab boot years 2006 and after
What size does each variant correspond...
What size does each variant correspond to?


T1 is 3.5-6.5 UK, T2 is 7-9.5 UK, and T3 is 10-13 UK.