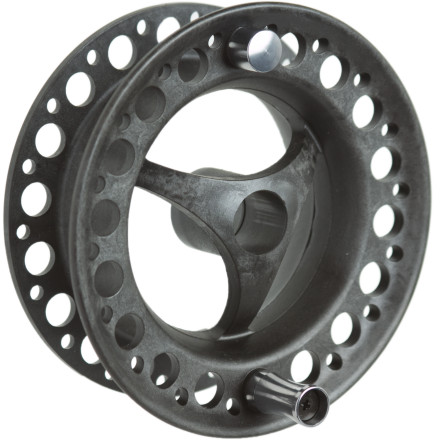 The Sage 3800CF Series Fly Reel Spool provides a back-up plan when a fish breaks your line or when you're current set-up isn't quite working so well.
Carbon fiber technology reduces weight while increasing durability
Compatible with the Sage 3800CF Series Fly Reel
Ballistic cloth and neoprene case provide protection during storage and transport
If you're buying a reel or spool and fly line, we'll be happy to rig it up for you, please give us a call at (855)-712-0513 for details
What do you think about this product?
Have questions about this product?
I grabbed an extra one of these when I bought my 3850CF and am very glad that I did. It's extremely light and performs flawlessly. The only thing I was disappointed in was that it didn't come in the blaze color, but that's turned out to be a good way to tell my lines apart.