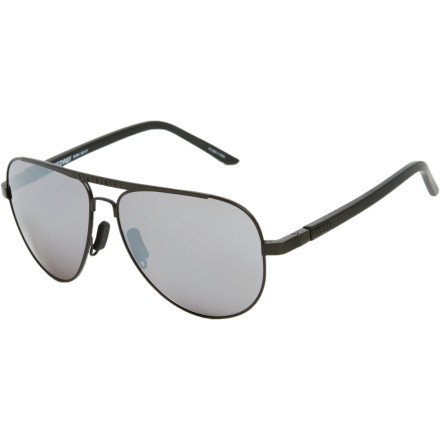 Detail Images

Community Images
Grab a bucket of fast-food fried chicken, a 30-pack of cheap domestic suds, and your favorite wife-beater. We're headed to the qualifier! Your Sabre Speedway Sunglasses will protect your eyes from the sun and flying spit as your fellow race fans scream at that son-of-bitch in car 34.
Just recently purchased a pair of these...
Just recently purchased a pair of these sleek shades. I'm a bit concerned as I don't see any indication that these shades have UV protection. Does anyone know the facts?

Greatly appreciated.
All SABRE shades are 100% UVA and UVB protection.
This is one of my favorite new styles from Sabre. The quality and feel of these are insane for the price. The spring hinges make the fame fit perfect and comfortable. Also the logo detailing makes this so different than a normal aviator style.