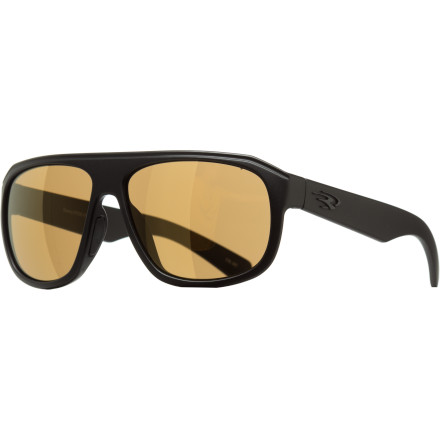 Despite their name, the Ryders Decoy Sunglasses are the real deal. The hip retro styling is complemented by the light mirror finish on the lenses and the 100% protection from harmful UV rays. And at such a great price, you won't be completely devastated when you wake up in a strange place with a bad headache and your shades nowhere to be found.
Designed to be worn in medium- to bright-light conditions
The Color Effect darkens colors and cuts down on blue hues for increased contrast
These shades protect you from 100% of UVA, UVB, UVC, and blue light up to 400nm
Shatterproof lenses won't break into dangerous shards under any circumstances
Optically Correct lenses are shaped to eliminate distortion and reduce eye fatigue
Hydrophilic nose pads provide grip when wet or dry
Flash coating is comprised of a light mirror finish for a sleek look that is a step down in intensity from a full mirror
What do you think about this product?
Have questions about this product?
Great Shades. Good Quality. No complaints
Good price.... Great shades for chilling post skiing and mountain biking!