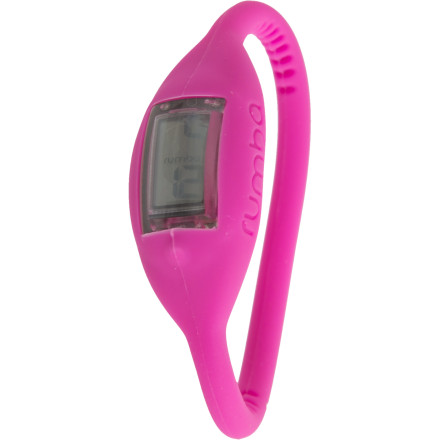 What time is it? Don't ask, just check the Rumba Original 2.0 watch on your wrist. Whether you're at the pool, the gym, the softball (or kickball) field, nightclub—you got it, anywhere that your fancy-schmancy watch would be overkill or ill-advised—this handy little silicone-encased watch gets the job done. Small, corrosion- and water-resistant, and incredibly lightweight, the Original 2.0 watch goes anywhere you do (even in the dark) to make sure you don't miss an appointment, miss the bus, or turn into a pumpkin. Great for kids, too!
Small circumference: 6in (children, some women)
Medium circumference: 7in (women, some men)
Large circumference: 8in (men)
What do you think about this product?
Have questions about this product?
As we know sometimes we are hard on our stuff when it comes to workout gear, but this watch is perfect for that active person. It's small enough and light enough, without anything real fancy to it. I especially like that it's waterproof.