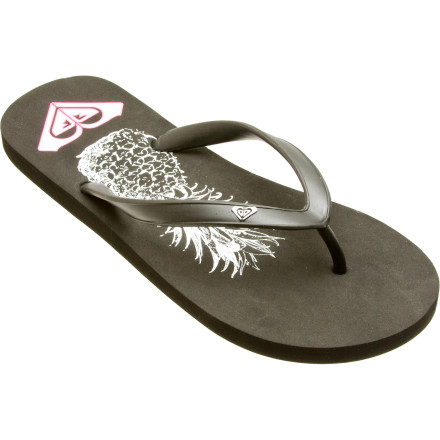 Dress your feet in the poppy and eccentric style with the Roxy Tahiti II Flip-Flop. This flip-flop looks good on your way to and from the water, and it looks good integrated into your streetwear wardrobe for casual activities.
I love these flip flops I have the same kind but
Different colers and pattern. I love to wear them to
The beach they are so comfterbull .I love them sooo much!!!!!!
Roxy and billabong are the altament surfer brands.