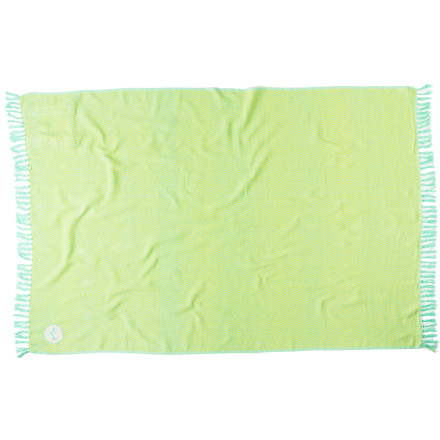 Detail Images

Community Images
Spread the Roxy Laid Back Beach Towel out on the sand and flop down on it for a little siesta by the sea. It was a looong (but very fun) night, and nothing feels better than this blanket's soft cotton against your cheek and the sun on your back; there's even enough room on this generously-sized woven blanket for a friend (who will hopefully think to spread some sunscreen on your back). After a nice restorative nap, roll the Laid Back blanket up, secure it by the attached straps, and head back to the hotel for tonight's bash.
This blanket was amazing on our recent trip to Hawaii! Sand doesn't stick to it at all. This made it easy to roll up at the end of the day and throw in the back of the car without getting sand everywhere. And it dries quickly if you get it wet after being in the water. But after a week of using it everyday it was starting to smell. It washed easily and now smells good again. I am so happy that I purchased this beach blanket.

The one negative: I wish it were a little bit wider. It was okay for two people to lay on but it would be nice to have a little more room to spread out.