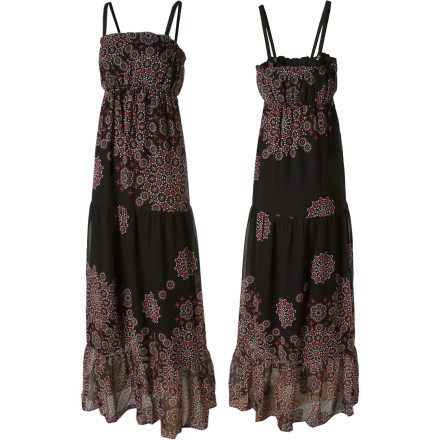 Detail Images
There's no need to go on an exotic vacation (today, anyway ... next month, you totally should buy a last-minute flight). Just slip into the boho-gorgeous Roxy Hipster Doll Dress, select your favorite long necklace, and maybe grab a large, floppy hat. Next, go to the farmer's market and count down the seconds till a handsome young gentleman offers to buy you a smoothie.... Right on.
Share your thoughts
What do you think of the
Roxy
Hipster Doll Dress - Women's
? Share a...