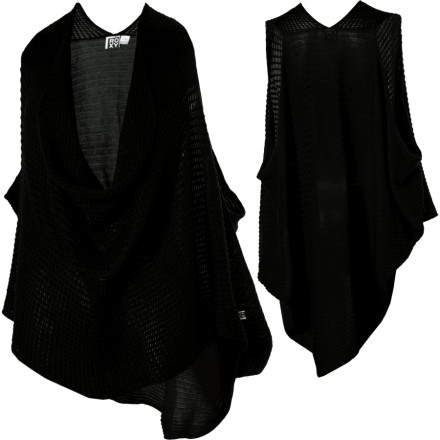 Detail Images
You hit the jackpot with the Women's Fanboys Sweater. This cotton and acrylic sweater-vest wears nicely over virtually anything. You could wear it alone, but you'll probably be arrested for indecent exposure in public.
The pic is a bit deceiving, in that it looks like the sweater flows and hangs low (below waist). That unfortunately is not the case. It actually fits more like a short cape coat and is simply not flattering as it blossoms out to far on the sides.
This is AMAZING... This is my staple of my Fall outfits!