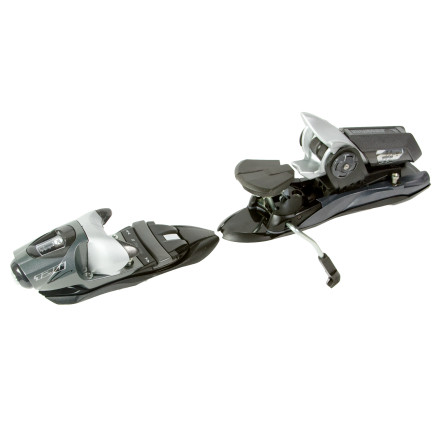 Detail Images
What do you think about this product?
Have questions about this product?
There's a reason I only roll with rossi and look bindings - I never have to worry about them. I have these mounted on my mid-fats, and the 150's mounted on the big boys of the quiver and I've never dealt with pre-release issues. The only times I've ejected from these were when it was real necessary.
Rossi bindings are always pretty solid. I usually go with a higher din...either 14 or 16 but threw these on my smaller skis and they do great. You generally want to get a binding that has a maximum DIN setting of at least 2 or 3 above where you set them at. So if you ride with the DIN set on 11, a binding with a max DIN of 12 probably is a bit low. But i use these on my spring/park skis and dont ever have my DIN that high and they've worked great. they dont pop out when you dont want them to and release when you need them to.