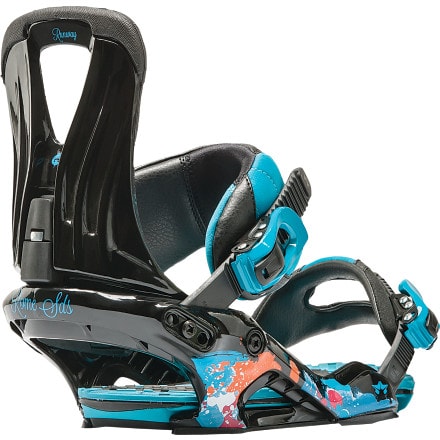 Description
Function and fashion.
While other girls are treating the mountain like it's a fashion show, you're out slashing through powder stashes and slaying the park with the Rome Women's Runway Binding. With a lightweight design, versatile flex, and customizable comfort, the Runway is ready to meet all of your shredding needs.
A minimal footprint on the V-Rod baseplate allows for more natural board flex and better heel-to-toe energy transfer, and the SubBase V-Pad features EVA in between the raised areas of the binding and the board to reduce chatter and improve response. Cored-out to reduce weight, the Runway highback is shaped to comfortably fit a woman's leg, and Cant In The Back highback canting allows you to also adjust the angle of the highback to line up properly with your legs to improve ollie power and reduce fatigue.
Lessen shock from harsh impacts thanks to the InBase footbed, which has increased cushioning under the ball of the foot and the heel to deliver maximum comfort where you need it. The Contour ankle strap is cushy, yet supportive, and the OpenForm toe strap wraps around the front of your boot for a secure fit that won't slip.