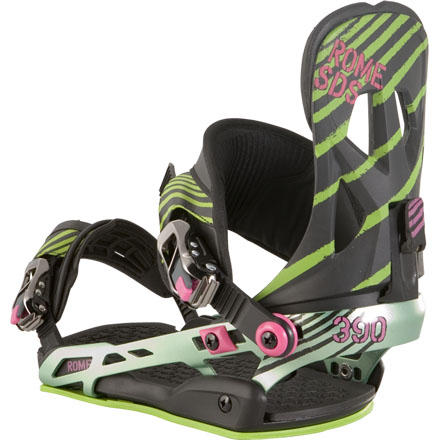 Bindings are great. Very Light and responsive but the problem I have with them is that the front binding keeps slipping off, just keep in mind to tighten them properly and it shoudnt be a problem. Could have been better with the toe-strap but otherwise are they great.
alright, these bindings rock, there light and responsive for a while but the first day out with them i broke the little plastic peice that holds the toe strap on so i sent them back and this place sent me a new pair and they broke again! i wish they didnt break i was really impressed with them and i wasnt hard on them al all when they broke. i dont recomend these.
Straps are amazingly comfortable, look sick.

The pink 390 on the heel cups wears off though.

they come with a stomp pad and leash, which i didn't know when i bought em.