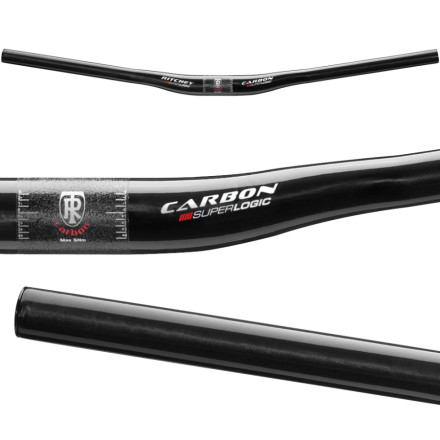 You like your bars a little higher than flat, but not chopper-style. The Ritchey SuperLogic Rizer Carbon Handlebars give you a little lift without making your trail bike look like a motorcycle. Full-carbon construction provides rigor-mortis-like stiffness to make sure you get some dividends on all that effort.
What do you think about this product?
Have questions about this product?
Superlight = Not stiff, thin construction.
I guess only working for the guy who want building "superlight" bike.
It cracked inside when I get it, before I install it.
So Im not surprising at all, even it's "BRAND NEW"