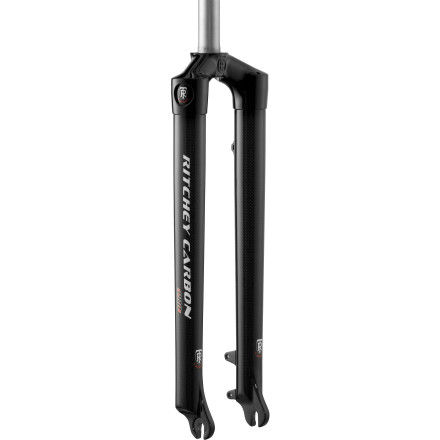 Stop telling your buddies how rad the roots of mountain biking were, and finally show them. Complete your fully rigid 29-inch rig with the Ritchey Pro Carbon 29er Rigid Fork, and rediscover a sense of speed and connectedness to your local singletrack. The one-piece monocoque carbon fiber construction soaks up teeth-chattering bumps, while remaining stiff enough to power up sharp climbs and blast through fast corners.
Disc brake tabs are part of the monocoque construction, and are thus not removable

Axle-to-crown height is suspension-corrected.