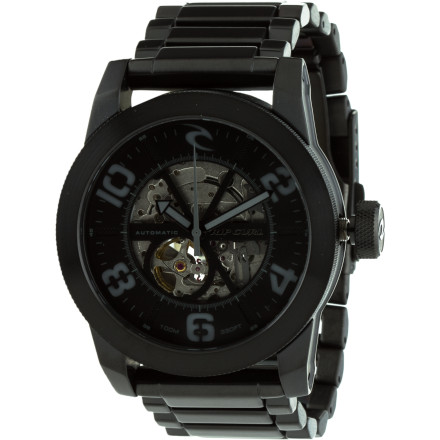 Community Images
The Ripcurl R1 Automatic SS Watch never needs its battery changed, because it doesn't use one. It's kinetically powered, which means it charges itself whenever you walk around, give high-fives, or slap one of your idiot friends upside the head.
What do you think about this product?
Have questions about this product?
Rip Curl R1 Automatic SS Watch
Rip Curl R1 Automatic SS Watch
The R1 Austomatic is made from high grade stainless steel, making it corrosion resistance in salt water. It has synthetic rubies in the movement to serve as bearings for the gears reducing friction and increasing the life and accuracy of the watch. It also has added seals for maximum waterproofing.
Case Height: 47 mm
Case Width: 47 mm
Case Depth: 13 mm
Band Width: 1 in
Band Circumference/Length: 10.5 in
Weight: 9 oz