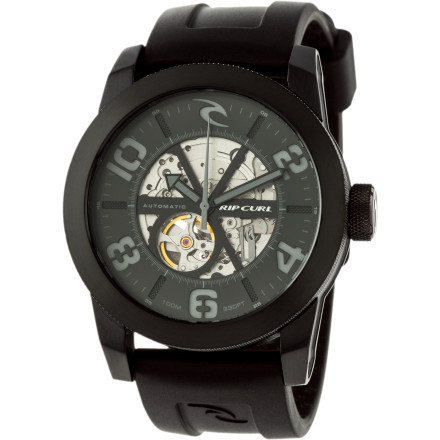 Videos
The sporty-looking Ripcurl R1 Automatic Silicone Watch features a durable, sweat and corrosion-resistant silicon strap that's at home everywhere from the beach to the bar. Kinetically powered movement means the R1 never, ever needs a battery change—simply wearing it around for a while is all the charging it needs.
What do you think about this product?
Have questions about this product?
Rip Curl R1 Automatic Silicone Watch