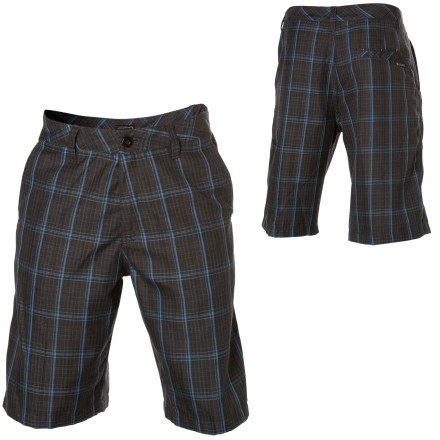 i'm digging my new shorts. these rip curl friction shorts are super comfortable and carry a smooth style.
These shorts set the bar for me. The material is so light you'd forget you were wearing anything at all but at the same time it is durable enough to wear while you're biking around town. The side pocket on the left is perfect for a pack of gum or fits an iphone perfectly.
These shorts have the perfect fit. At a 36" waist and big butted (I work out dude) The shorts have ample room to move without binding like other shorts (oakley). They can dressup nice with a dress shirt and do well with a t-shirt and flip flops. Seem to be well made too. Great all around short!