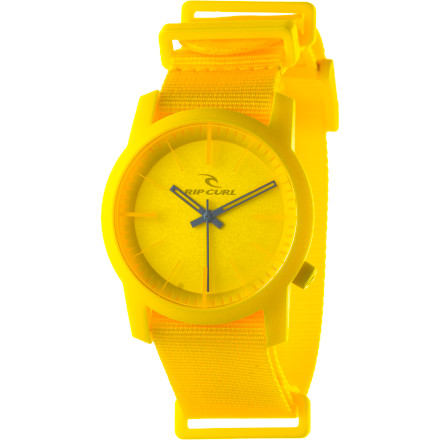 Videos
When it comes to a timepiece, simple style and functionality are essential. Strap on the Rip Curl Cambridge Color Watch for the proper blend of both. A burly ABS plastic housing defends against impact while the minimalist nylon strap keeps the watch securely in place.
ABS plastic provides high impact resistance, durability, and bright colors
Nylon strap is simple, strong, and stylish
Synthetic Rubie bearings reduce torque and friction, ultimately increasing the lifespan of the watch
Waterproof protection depth tested to 100 meters
Rip Curl Cambridge Color Watch
I love the strap, love the yellow one, also want the purple. I thought it was smaller, but i looks super with it.