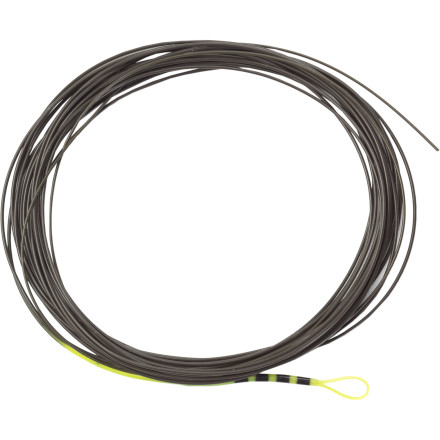 Wicked-easy to cast for a sink-tip line, RIO's Type 3 Sink Tip Fly Line wants to be on-board for your next nymphing or streamer adventure. RIO's line design eliminates the kick or hinge common to the casting stroke, and the tip sinks at the same rate as the body to create more strike potential on the fly.
If you're buying a reel or spool and fly line, we'll be happy to rig it up for you, please give us a call at (855)-712-0513 for details
What do you think about this product?
Have questions about this product?
I use this for deep streamer fishing. I tie a perfection loop on the end of it so that i can switch out tippet depending on where I'm at. This sinks well and straight and is worth a couple extra bucks instead of buying a sinking line for 3 times as much.