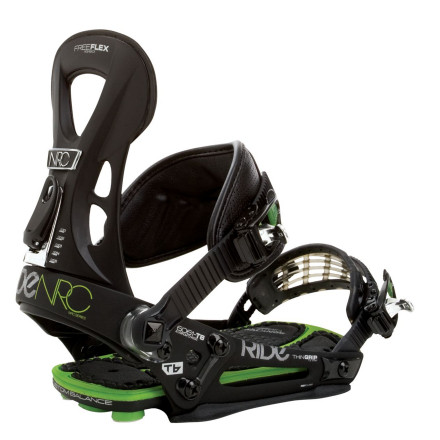 i"ve gone through two bindings in the past...
i"ve gone through two bindings in the past year (burton p1carbon, saloman relay pro) what are some of the more reliable bindings that will last?
union man... they are bombproof
Any negatives on these bad boys?
Any negatives on these bad boys?
NOt really...fully adjustable solid binding. People that ride them, like the guy below...
I got these for my S.O. Here is what he had to say: Best bindings I've used in the last 10 years. Solid no-slip strap construction. The toe strap is a webbed design that "caps" the toe of your boot. The fact that you can canter the foot bed is huge. The stress that my wider stance puts on my knees is completely alleviated by the fact that i can tilt the foot beds. Super sweet setup that compliments my Sick Stick perfectly.
I am in the market for some new bindings....
I am in the market for some new bindings. I just recently bought me a Never Summer snowboard and I am looking for some good bindings to go with it. My snowboard is black with neon green and some white. I have owned Ride bindings, Flow bindings, and Burton bindings. I have been most satisfied with my Ride Bindings. I have been riding for 15 years or so and I only by new equipment about every 5 years so I am a little behind on the technology as far as bindings go. I am looking at the Ride NRC, Ride Cad, Rome Targas, and some Solomon Relay Pro selects. I am just looking for a good binding that will fit my needs for backcountry riding and looks good with my board. Thoughts?.....
If you are happy with Ride, you should stick with it. I'm like you, I buy gear every 5 or so years and have stuck with the same company since the 80's. Ride makes a great product. I do recommend getting bindings with toe caps. (straps that cup the toe end of the boot as opposed to cinching it directly over the top of the boot.) I can't tell if this model has that function but you could probably convert it. I've used a toe cap for the last 4-5 years and would never go back.
the nrc's are off the hook!! i rode some last week and its like day and nite difference you can get a lot more pop and it feels better on the knees due to the angled foot bed and the toe strap can be a cap strap or just a regular one .... i would buy them!!
I loved how many ajustments that they have. However, it seems like they could break pretty easily. They perfoem great though. They have the perfect ballance of flex and response for the park. The only other complaint is that mounting the binding is a bitch and half. This is because the base is metal so they put foam on the base so it doesn't jack up the board and slide around, so you have to put most of your weight on the screw so it can reach the holes. Overall a really solid binding