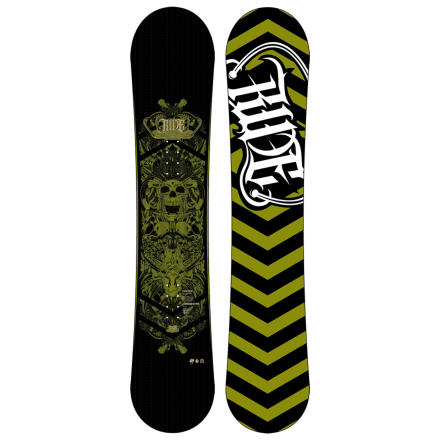 , ☃bcs_badge_alumni_label☃
Budget Price, Highend Ride
The Fleetwood is a great board for a rider that is in the entry level or intermediate riding level. The board is going to allow you to learn the basics of riding and progress those skills as you really start to get into riding. Hell, if you've been riding for 15 years and you're looking for a stable board that is going to get the job done you'll love this board too.

The sidecut is forgiving enough that you're not going to get those hangups that put you on your ass, but aggressive enough that when you do start linking those turns that you'll enjoy it. Again, for that seasoned rider you'll have a turn radius that you can count on and push.

The board has a nice 4 out of 10 overall flex, so it's soft enough to be forgiving when you're starting out, but not so soft that you can't push it when you start to get dialed in. I guess if you haven't figured it out yet, this board is simply an affordable deck to get you started, keep you going or jump on if you're on a budget.

If you're boot size is smaller than an 11, make sure to check out the Control as it is the Regular version of the Fleetwood.