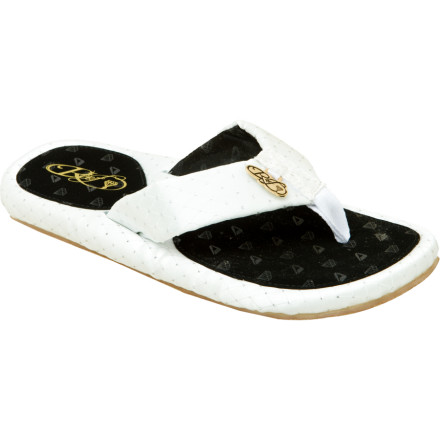 Detail Images
Shiny white sandals with little sparkles on them? What of it?
Sickest fucking flops ever :)
These seriously are soooo amzing. They took my breath away when I took them out of the package. Every where I wear them I always get complimented on them. And they are soooo comfortable, you'll feel like a million bucks with these babies on your feet. Thank you reef for supplying me with the dopest sandals I've ever owned

oh and they shine in the light looks like u have diamonds on your feet

loveeeeee them, these are actually replacements for my. Other ones which I had for 4 years ... Hopefully they'll be around still when I need them

< 3
These are a Christmas gift for my son who only wears Reef sandles. He loves them and they came quickly in the mail & at a great price!
These are not for everyone, but if you are looking for a comfortable sandal,these are it, they feel like slippers. And OMG what a great price.
love the flip flops.. have had many compliments on them. wear them all the time.
GREAT shoe from great company.
I have had a pair for 8 years and they are the best shoes ever!!!!! I am finally having to replace them, and I was panicking thinking I wouldn't be able to find them. They are worth every penny!!! Buy them in every color cause you will never want to wear anything else.