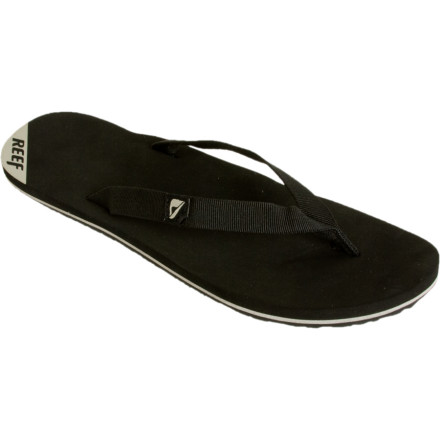 What do you think about this product?
Have questions about this product?
So I have owned a few different pair of reefs so far and figured that a vibram sole would last for a while in a minimalist sandal. Why 3 stars. The GOOD: sandals are very comfortable and up to par with reefs quality. The BAD: 1. The strap is flimsy and its kind of hard to put them on standing without bending over to put them on. 2. The strap is sewn on the sandal about a half inch from where it should be. All reef 12 have fit perfect for me, these stop between my toes so my heel actually is behind the back of the edge of the flip flop but I have 1/2 in im not using in front of my toes. I would try a 13 but am worried that I would have an inch in front and behind my foot. 3. Not a biggy. No where does the sole/flop say that it is a vibram material. Although I dont doubt it is, Im just used to vibram writing there name on all there stuff. If your foot fits then awesome sandal. Unfortunately not for me.
Not like your reg. flops but class Sandals