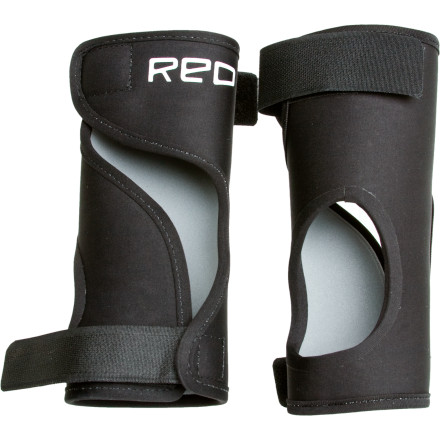 Detail Images
Putting your hand down during a fall could mangle your wrist, but when you strap on the RED Total Impact Wrist Guard your wrist takes a beating and can serve as a soft barrier between your two front teeth and a cold steel rail. RED teamed up with doctors and orthopedists to create this low-profile, flexible wrist guard to protect the numerous bones in your hand and wrist. Impact-cushioning foam, along with the wrist guard's soft polyester lining, helps keep you sprain and break free and totally comfortable all day. The stretchy hook-and-loop closures on the top and bottom secure the Total Impact Wrist Guard as you twirl your arms wildly in the air while trying to spin a 900. To ensure ultimate wrist protection and customized comfort, the Total Impact Wrist Guard can be repeatedly heat-molded, and includes instructions to help you shape the wrist guards to match your own hands.
What do you think about this product?
Have questions about this product?
These offer no protection whatsoever. The thin soft plastic cracked in so many places in only a couple of uses. I can't believe they sell these things and at such a high price! Don't waste your money.
anyone have any experience with these wrist...
anyone have any experience with these wrist guards? I can't find reviews anywhere. I like that they are low profile but are they as protective as traditional ones?
Best Answer
They are slim as can be, you warm them up in your oven then mold them to your own wrists. Amazing. Once you have them in your gloves it offers good protection. Not as sturdy as a skate wrist guard, but it's tough to get those inside your glove.