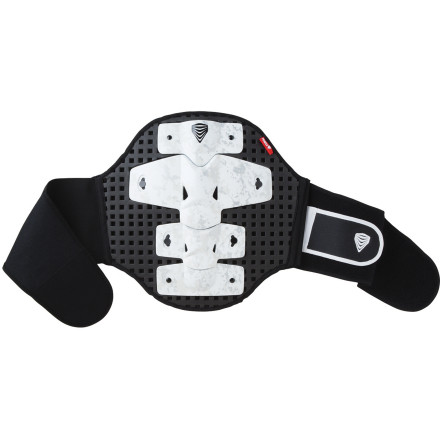 What do you think about this product?
Have questions about this product?
Was not happy at all with how this fit on the back. My lower back is shaped like this (side profile showing my right side) ) and the padding part is shaped like this (. So that does not really work and the whole thing is HUGE. Feels like you got a shell on your back, and it rubs into your shoulder blades on top of that. I am 6'1" 180lbs and the Medium was not comfy. I also found out that the padding portion is the same size throughout all the sizes and the belt circumference is the only difference...REALLY? I guess if you are OK with sacrificing some movement and a lot of comfort this works...but bleh...not what I expected. I was weary buying something with the Burton name attached to it, and my suspicions proved to be correct. I am going to have to look elsewhere for some kidney protection.
Wish I had this last year
I sure wish I was wearing some kidney protection last year. I ended up bruising a rib and my kidney. Bottom Line is right: Blood in urine is bad. Also, my rib and kidney was sore for months!
If you're a hair-ball line kind of skier, who falls and gets up without assessing damage, and goes for seconds, this is a good move.
I would rec this to anyone.
I thrashed my kidney last winter. Lacerated in 2 spots, internal bleeding...the works. Needless to say I could have used this thing. I got it now from BCO (last years model) and I am so glad I did. Just putting it on I can tell its got my Kidneys on lock down. It fits over my shirt and under my jacket perfectly, no restrictions on movement and it helps your posture too for you old guys who care about that. The only con I can think of is that it KINDA interferes with the powder skirt-pants connection. but if your a boss, it aint no thang. BUY THIS THING AND SAVE YOURSELF A TRIP TO THE HOSPITAL. or in my case 3 hospitals. find a cheaper site though I got this for $11! best deal ever!