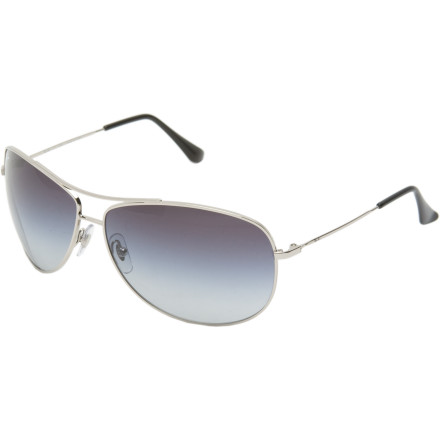 Ray Ban took its iconic aviator style and freshened it up to create the thoroughly modern RB 3293 Sunglasses. A more rounded eye shape and wrapped fit give these shades unisex appeal and lend an easy, breezy style to your look.
Is this the 63mm or 67mm?
The Perfect Summer Necessity
Perfect fit for most faces. I love how i feel when I'm wearing mine. They are dressy or casual. Whatever you want them to be.
Classic Ray bans, awesome look, classic feel, look expensive. Just pretty sexy glasses, all-around.