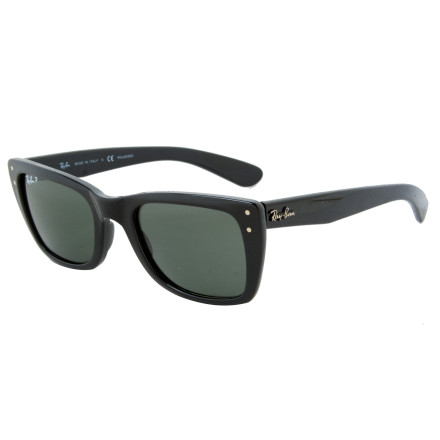 Detail Images
The Caribbean Sunglasses are one of the originals that Ray Ban debuted in 1964. These retro sunglasses feature a subtle upsweep in the corners of the frames so other Ray Ban connoisseurs will do a double take when they see you. Polarized crystal lenses reduce glare so you'll be able to get a good look at anything bright and shiny.
I'm picky about sunglasses, but I love these! They fit my face much better than the regular Wayfarers, and they have a plastic lens rather than glass, which is much lighter and comfier.

The optics are fantastic and the polarization works very well. I would buy them again, no question!