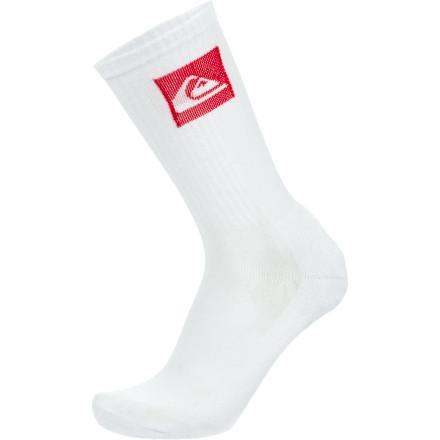 Throw Quiksilver Focal Crew Skate Sock in your back pocket for a rainy day. What kind of occasion might necessitate such a backup plan? Step into a random puddle - covered. Random street dog mistakes you for a hydrant - no problem. Forget your britches in a public restroom that suddenly bursts into flames as you remembered your embarrassing mishap - public nudity averted.
What do you think about this product?
Have questions about this product?
Wear these things all the time during the summer with vans or loafers. The white with red really pop, and are perfect for every occasion, especially business casual.