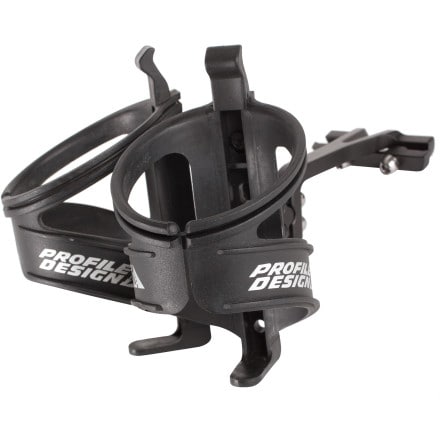 Colors
Description
Simplifying hydration.
Did your bike come without bottle cage mounts, or do you just get sick of having to reach all the way down to the down tube to hydrate? Profile Design has the answer to all of your problems. The Rear Mount bottle cage system mounts directly to your seat rails and carries not one, but two standard water bottles. Not only that, but the bottles will be conveniently located right behind your butt—a much shorter reach than standard bottle cage mounts. Along with carrying your bottles, this bracket conveniently holds two CO2 cartridges for roadside repairs.
The Profile Design Rear Mount bottle cage comes in one size. It's available in black.