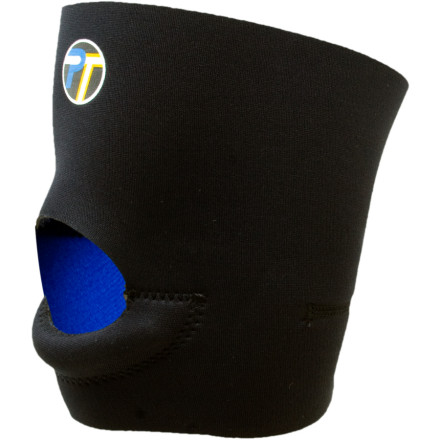 Detail Images
You need your outdoor fix, even if your knee hurts, so rely on the Pro-Tech Athletics Short Sleeve Knee Support to help support your knee while you conquer the slopes or rink.
Provides warmth, which promotes circulation and flexibility when you ski, run, or hike
Infrapatellar buttress provides additional support for added comfort and helps alleviate conditions of tendinitis, chondromalacia (runner's knee), and arthritis
Can be worn for support in both cold and hot-weather activities
I've come across knee braces that are...
I've come across knee braces that are rubbery on the inside and subsequently are hard to slide on. Is this one like that? or is it the same smooth surface as the outside?
Hey Ryan,

This model doesn't have the rubbery inside, but I have seen complaints that because of the smooth inner it tends to slip a bit more than other braces with that rubbery inside.
slipped a lot, couldn't stay in position when you start walking around
I tweaked my knee spring skiing in Utah and wanted some support so I could continue to rip around and not worry about it. This thing worked great! Forgot I had it on most of the time and it kept my knee from tweaking any further. Highly recommended for anyone that doesn't have major knee issues just needs some additional support once in awhile.
This is the short version of the brace and it elimates the pinching in the back of your leg above your calve. I have had 2 surgeries on my right knee and if I hike or bike for long distances without a brace it swells badly. This thing works the same as the longer one and helps elimate the skin pinching. It keeps my knee in place and prevents it from swelling. I carry an extra one in my backpack just in case.

The only bad thing is your knee sweats badly from the neoprene and doesn't smell the best after a few outings. You can rinse this in soap and water to clean it.