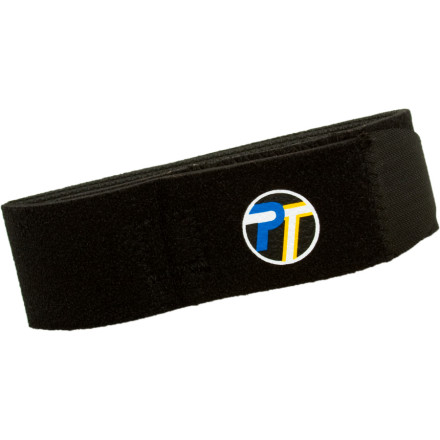 Detail Images
If you're a runner who's been dealing with pain in your iliotibial band, it's time to alleviate that pain with the Pro-Tec Athletics IT Band Compression Wrap. Whether you've been diagnosed with Illiotibial Band Syndrome or simply wish to relieve pressure and stabilize the Iliotibial tract, look no further than this small, yet effective compression band.
What do you think about this product?
Have questions about this product?
I have tried it out for about a month now and haven't really noticed an improvement nor getting worse. I haven't been using it on every run though. I mostly have been using it on my longer training runs.
I've owned this compression wrap for over a year now, and I'm still not sure how I feel about it. Reviews on other sites make this product sound like a miracle worker, but my experience has been quite different. I've suffered with illiotibial band syndrome (ITBS) for over 14 months. I've tried everything, but I've not tried everything (all together) diligently.

For me, this product shifts the pain from the outside of my knee to my leg. The wrap seems to shift the pain to the location on my leg where the wrap is.

I suppose this product could help, but my ITBS pain is so inconsistent and unpredictable that it's hard to say whether or not it's this product that is helping or I've just lucked out and had a good day.

I'd recommend stopping running for 2 - 4 weeks. I'm currently working on a regimen of stretching (lots of stretching), foam rolling (lots of foam rolling), using a "Quadballer," strength training exercises, and icing my leg after my runs. I'm not sure if it's one of those things or a combination, but I seem to be making progress.

Bottomline -- it's worth a shot, but don't expect this product to work miracles for you.