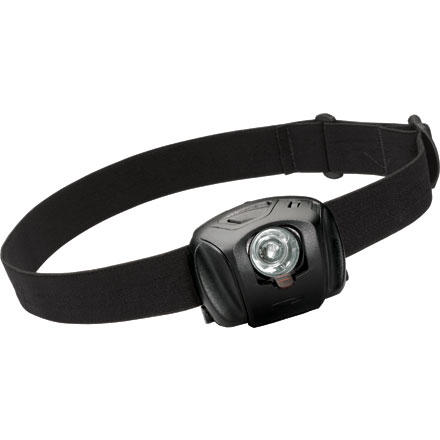 Put the red filter in the Princeton Tec Tactical EOS Headlamp when you're stargazing, switch to the green filter when consulting maps at night, and use the blue filter when you're conducting a tent searching around sleeping companions. Each light filter has four output modes, so you can focus on long-distance objects, increase your peripheral vision, or conserve battery power. The strongest mode extends the Tactical EOS Headlamp's LED light out to 56 meters. Pack this durable Princeton Tec headlamp on camping, boating, and fishing excursions.
Crash Course in Making Lights
PTEC designs, engineers, manufactures and assembles our own products at our facilities in the great state of New Jersey, USA. The technology and products have evolved since we started in 1975. This is what the process looks like today.
After we made this video, it became that much more apparent that it takes a ton of energy, knowledge and skill to do what we do. What we do requires a fast pace and rapid mind. Hold on tight while this video takes you inside the brain of PTEC HQ.
For 2009 the EOS Tactical will be coming with a 50 Lumen Maxbright LED and the button issue has been addressed. The new model (in stock now) is impressively bright and the new button is easily turned on with gloves- yet firm enough not to turn on during storage.
I'm not a big fan of this headlamp. Even on the highest setting when I use the red filter the light is so dim that I trip and stumble as I walk. Even with no filter the white light is not that powerful. One of my fellow Marines also has this headlamp and he agrees that it's way to dim. Also, the on/off button is very hard to push.
do all 3 filters stay in the headlamp, or...
do all 3 filters stay in the headlamp, or do you have to change them out each time, and where do you keep the filters when not in use?
Best Answer
Both, there is a storage space for all three in the headlamp but you have to swap the ones you want to use in the headlamp.
This is nice headlamp. It does in fact have a tiltable housing unlike what the tech specs say. The 3 filter options make it a very versatile light. It is lightweight, comfortable, and the light output is respectable for a 1 watt unit.