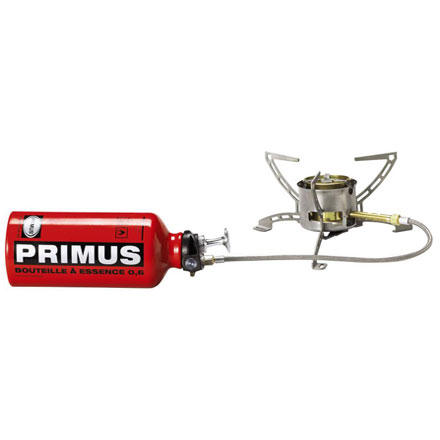 What is LPgas is this unleaded gas Im...
What is LPgas is this unleaded gas Im looking for a stove that will burn on White gas, Jet fuel, diesel, gasoline, kerosen jet fuel ,and unleaded gasoline I have a WW11 coleman that says it will work on all of the above but back then they didnt have unleaded gas is their a stove that works on every thing and still simmers down low is one better than others?
Hey Brad,



I own the Primus Omnifuel stove for all the reasons you're looking for. With a simple change of the jet, it burns almost everything, including the modern isobutane canisters that do contain usually about 80% propane in their mixture. The only thing it won't work with is the 16oz propane cylinders because of threading and pressure regulating differences. Simmers better than any multi-fuel stove I've ever used. I love this stove, and I've never had any problem with it whatsoever. Highly recommended!



LP is liquid propane, and you shouldn't have any problems at all running unleaded gasoline instead of leaded in your WWII era stove. If possible, can you post a picture of your old Coleman? I'm kind of a stove fiend. I would love to see it.
Unanswered Question
product no. 328984?
, ☃bcs_badge_alumni_label☃
No, the fuel bottle is not included.
How is the simmer controls for this...
How is the simmer controls for this stove?
Liquid fuel stoves have gotten better @ simmering through the years but they still have a way to go. Lower flame control is still erratic & can burn food if you're not careful. The Primus MF is a hybrid plate burner which is not as simmer friendly as a ported burner e.g., MSR Whisperlite. If simmering is your main priority, consider a canister stove which will also boil water faster.