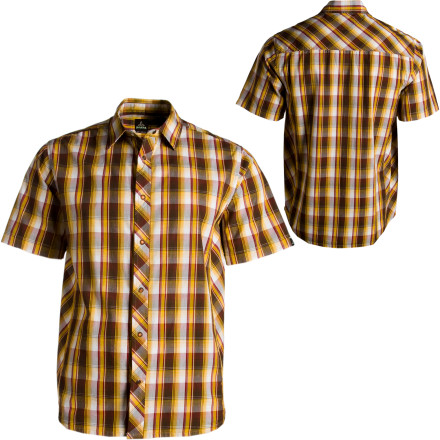 Detail Images
Here's a poem about the prAna Milo Shirt. We hope you like it. Don't fret if you live in a silo Just outside of Shiloh Or if your crop duster can no longer fly low Or if your new pup is really a coyote And if your old car is truly a pile o' **** Just put on the prAna Milo And get ready to sew your wild oats Wherever it is you decide to go.
Shirt fit is good, definitely not baggy. I am 5'11 and 175 and the medium is a good fit. Stitching quality is solid. Buttons are snap button rivets, not regular button up.
This is okay, it will be better in the summer for a beach beach or post long run shirt. The fit is sort of baggy but then again I am pretty slender, and the colors sort of make my eyes cross.