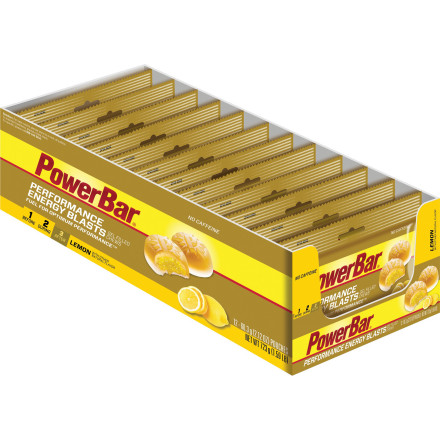 Detail Images
Tastes like coke
Familiarity:

I've put it through the wringer
The coke flavor is amazing. They taste exactly like Coca Cola! If you like Coke get these you will love them, Plus they have caffeine and we all love that
Less Messy, More Tasty
Familiarity:

I've put it through the wringer
My wife and I have used these several times over the past two years. An entire gel pack gives her an upset stomach, so she uses half a gel pack at a time. This gets real messy real quick, so she prefers them to gels.



I like them because their flavor is far superior to Shot Blocks and they are not messy. Raspberry is my favorite flavor, but cola is a close second. I love the little goo burst in the middle.



When it comes down to it, it is just another way to skin the same cat: how do you take your sugar? One lump or Gu?
Tasty Treat with A Kick
Familiarity:

I've put it through the wringer
Let's face it, these are pretty much just candy with a kick. Maybe I just have a sweet tooth, but I love these before a short hard effort, or as an extra boost to get through a longer effort. They're like a redbull filled Gushar candy for adults.
Taste good, but not great for you
Familiarity:

I've used it several times
At the end of the day all these gels are just to give sugar shot. No surprises, anyway these taste pretty good
Thanks CC for posting ingredients!
Thanks for posting the ingredients for this products. Yeah, no thanks - I'm not putting this crappy product in my body!
Gummy Yummy
Familiarity:

I've put it through the wringer
Yep, just like those gummy candies with a little less sugar. I got the cola, not to bad a taste, but didn't get the kick I expected on a 3 hour mtb ride. I've found this do work great for hiking and skiing as you have more time to enjoy them. It does take a whole pack for one serving and on the bike I find it too much of a hassle.


Awesome shots
Familiarity:

I've put it through the wringer
These like gel blast work great. Extra energy and great taste. I have to hide them from my kids as they will eat them all. I've had all flavors and they are all great tasting. I'm not much of a powerbar fan but these are one of their products I like. I buy in bulk for entire season. They are chewy. Don't expect some melt in your mouth type blast.
Good gummy but don't get them hot!
Familiarity:

I've used it several times
These are a pretty tasty gummy. They are easy to chew and give you a nice boost when you need it. Be careful on a hot day though because they will melt and form a GIANT GUMMY when they cool down. Even giant gummies are tasty too though!
My world
Familiarity:

I've put it through the wringer
I absolutely love these little gummy energy blasts. They fit perfectly in a vest pocket while running and are really good for keeping you going. They have a ton of energy packed into those little bites. I am a huge fan of these! Sometimes i prefer these over gels.
I didn't want to read other reviews before I wrote mine, but I did, and I guess I thought what pretty much everyone else did. These are just kind of different. Very chewy, like the gummy bears you really have to chomp on. Flavor is good, I tried raspberry and lemon, but they're really sweet. I didn't notice a boost in energy like I do with gels. May have to do with these needing to digest more to release the sugars. The instructions say to eat them like and hour before activity and a couple pretty frequently during. I don't want to be eating all the time and would take a while to stop and eat a pouch of these. I'm really not a big fan of eat solids while riding, so maybe I'm biased. I still have at least one pack of these I need to use from a few months ago. If I decide I like them better now, I will update my review.
I've only had the strawberry banana. But, I think these have a pretty good taste for an energy booster but they were a little too chewy and I just didn't feel much boost from them. Felt more like eating candy. I'll stick to Shot blocks.
I really liked the flavor, but the texture was a bit chalky in my mouth. I did the rasberry, it is nice to have in your pocket on a hike and just pop a couple in every now and then. They did get pretty hard when left in my pack outside in cold overnight...
High in caffeine, which is good, but also a ton of just straight sugars. The gels Powerbar makes have a much better content of carbs, but these are like 35g of carbs, 34 g. of sugars. Not the best mix.

They taste good, (I got the cola)but watch out for the crash if these alone are used for extended activates, like things lasting 3 plus hours, couple them with some good long carbs!
I scooped these up on bonktown at a great price, and although i cant attest to an energy gain, i enjoyed these chews as a snack.

If i use a product like this its usually a blok or an energy bean, and these were just a tasty. its reminiscent of a gummi candy with strawberry jam in the middle.