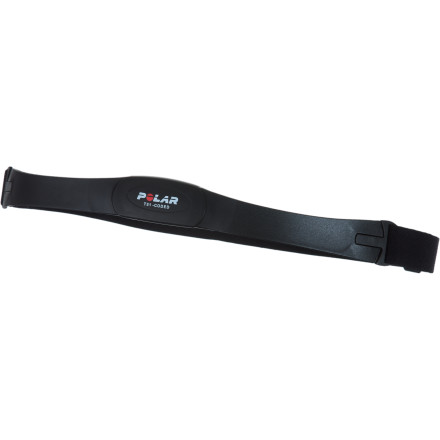 The Polar T31 Transmitter is an integral part of a Polar Heart Rate Monitor. Positioned on the chest, it measures heart rate per minute in real time. Polar Transmitters are ECG accurate and fully water resistant. The T31 has a new design for increased comfort: It's 30% smaller and 25% lighter than earlier models. It's designed to the highest of standards. Polar Transmitters deliver up to 2500 hours of operation or five years of use exercising 10 hours a week.
If you have an SRM PowerMeter with PC V (Power Control V), this T31 transmitter is the one piece of important equipment that doesn't come with your SRM. Without this, you won't be able to track your heart rate along with your wattage on your PowerMeter. SRM systems employ a coded HR chip in the PowerMeter. This T31 is coded, and is ideally suited for use with this coded chip.
If you're purchasing a newer SRM PowerMeter with either their PC VI or PC 7 head unit, you'll need to pair it up with an ANT+ sport compatible heart rate strap.