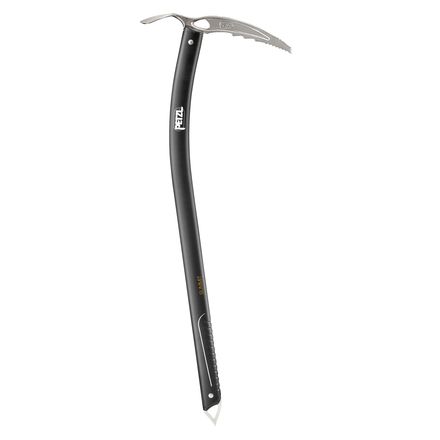 Description
An ice axe that's warm and comfortable? Yes.
The Petzl Summit Mountaineering Axe has a rubber-coated aluminum shaft to improve your grip and insulate your hands on the way to the top. A hot-forged steel head and adze ensure plenty of durability so as to be able to handle the abuse of life in the mountains; you won't need to re-sharpen it every time you head out for some peak bagging. Petzl also curved the upper shaft for improved clearance on steep terrain so you can take it on technical routes instead of only walk-ups. A stainless steel bottom spike enables easy plunging into all but the iciest of footing. With carabiner clips on the top and bottom, this axe can be used easily and efficiently as an anchor-system.
Rubber-coated, anodized aluminum shaft
Hot-forged steel pick and adze
Stainless steel bottom spike
Carabiner-clips on top and bottom
PETZL - Summit & Summit Evo
PETZL - Commitment to Quality
The weights listed are for the Summit Evo. The Summit 2 weighs less: 52cm is 360g, 59cm is 380g, 66cm is 400g
Best Answer
Thanks Travis!
Hey Ben, does this Axe use rubber anywhere on the shaft?