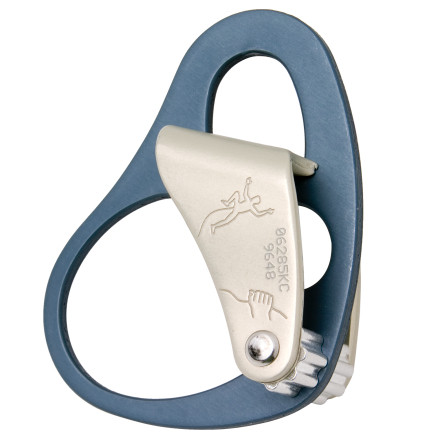 Detail Images
What do you think about this product?
Have questions about this product?
I like this belay device, it works smoothly and efficiently. The only thing I can really say against it is that it seems as though it needs a bigger rope to make the catch and subsequent hold a bit easier on the hands- my 10.2 doesn't lock-off in this device the way it does with other devices. It may be that the biner isn't able to get up inside the device, maybe not; either way, I just feel like this device doesn't lock as well as others. It is great for feeding rope, and for rappelling though.
Hauled one from Canada to Patagonia
The ability to do everything the Kong Gi-Gi can do, plus belay a leader was a brilliant move by Petzl. I'm very thankful that they created this device as it has made other companies step up innovation and create better gear. I don't feel that anyone has come up with a better answer though. The only reason you don't find one on my harness full time is the additional friction needed to pull a rope through the device. The metal frame that keeps the carabiner from twisting is a great feature. The frame also allows relatively easy flip- ability of this device so that you can release it, which is great if your friends or client run outa gas half way up the climbing route you are on. The only other downer about this great Petzl tool is that it does become grooved out and sharp, such that its life isn't as long as it should be.

Daryl
Sylvan Rocks Climbing School
www.sylvanrocks.com
Quickly became my favorite!
I bought the Reverso several years ago to use while leading multi-pitch routes. It was so easy to use as an auto-block that I started bringing it with me all the time. The reverso is great for all types of belaying. It feeds very quickly when sport climbing and still provides a super secure catch.