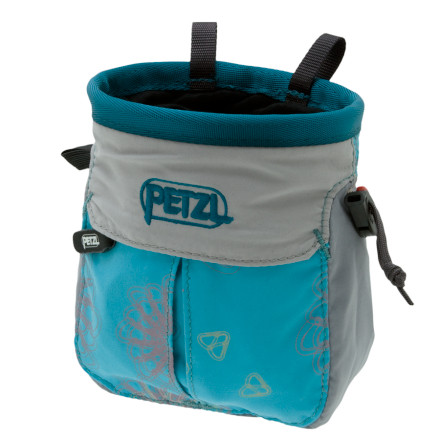 Detail Images
Petzl designed the Kodapoche Chalk Bag with an ergonomic design and reinforced rim for easy chalking and a small zippered pocket for your topo map or small headlamp. An emergency whistle integrated into the drawcord lock lets you signal for help after an accident.
What do you think about this product?
Have questions about this product?
I originally purchased a c40 chalk bag but that bag was so small it wouldn?t even hold the chalk ball so I got this one instead and its great nice and big and the pocket is a nice add on. The only thing and it?s not a deal breaker is that in the description is says there is an emergency whistle but there isn?t at least I can?t figure it out...
This chalk bag is totally worth the few extra bucks. The zippered compartment is great and super easy to get into. The bag is big enough to get your whole hand super chalky real quick, but not so big you can't find the chalk ball. The lining holds the chalk in great and the rim is good and stiff. I'd recommend this bag to anyone.
Great chalk bag. Deep and wide so it holds lots of chalk. I can get my big hands fully into it. Good closure, so there is little mess inside the pack. Pocket is sweet for gu, knife, tiny headlamp, etc. Holds a brush