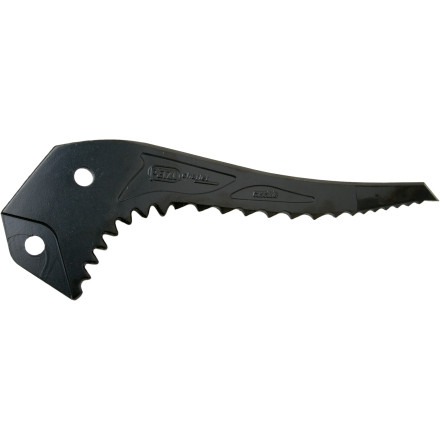 What do you think about this product?
Have questions about this product?
The Cascade pick, when attached to a Quark or Nomic, penetrates the ice like a hot knife into butter, only faster! The reason for the great penetration is the slender 3mm tip, tapered down from 4mm farther back. These picks are beautifully made too. I have sharpened mine down well over 1/4" and the tool still climbs great! If you are going to do much "slotting" as is mentioned in the description above, I recommend the Quad, a beefier (4mm T rated) pick for the Quark.

Bottom Line: This is a special ice climbing pick for a remarkable ice climbing tool.
Stick great, wear out fast
Now don't get me wrong, I love my Quarks, but damn these picks wear out fast. One over-swing into some rock and they're done! Better pay more attention when carpenter arm sets in. Either way, I wouldn't trade those tools, so I just keep the pick stash stocked.
Is this the same as the old Grivel Cascade...
Is this the same as the old Grivel Cascade pick? Will it fit a pair of Grivel Taa-k-oon tools?
No unfortunately not. The hole diameter is different and the hole pattern radius is different.