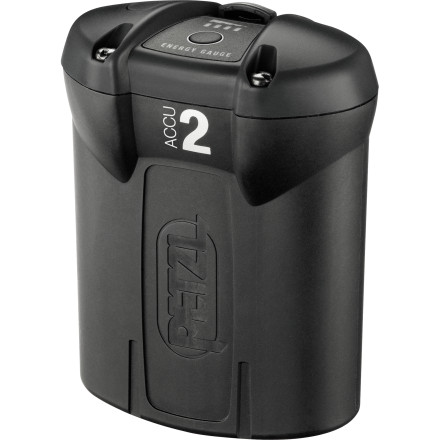 It never hurts to have a replacement or spare battery for those extended caving expeditions. The Petzl ACCU 2 and 4 Ultra Rechargeable batteries for Ultra Rush, Ultra Rush Belt, Ultra Vario, and Ultra Vario Belt headlamps hold enough power for 2 to 73 hours of light (depending on the headlamp and mode). When the energy gauge lets you know that you are about to be more blind than a bat hundreds of feet below the surface, you'll be grateful for the spare.
Rechargeable battery made out lithium-ion for maximum performance in low temperatures
ACCU 2 takes three hours to charge and ACCU 4 takes five hours for usage up to 38 hours (ACCU 2) or 73 hours (ACCU 4)
Energy gauge on battery warns user of low battery life so you won't figure out your battery is dead halfway through your descent in the dark
Waterproof up to 1m for 30 minutes without maintenance afterwards
What do you think about this product?
Have questions about this product?
PETZL Headlamps - A Tale of Quality
Hi, Is this accu 4 battery the new type...
Hi,

Is this accu 4 battery the new type with 5200mAh?

And is batterys possible to ship to norway?



Allan
Best Answer
I am sorry to say we cannot ship these batteries to Norway.
Mike, is the the 5200mAh?