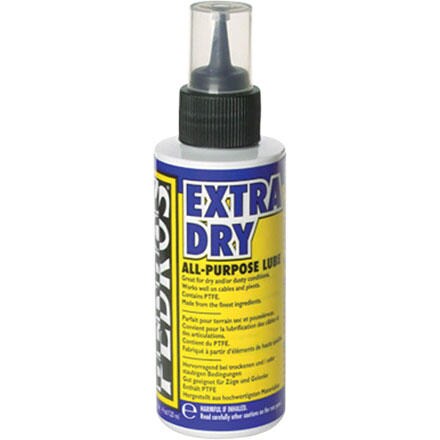 In order to get around the big desert loop, you'll need your bike parts to function optimally, so make sure they are well lubed with Pedro's Syn Lubricant. Dry and sandy conditions can grind your moving parts down, so add some of this fully synthetic lubricant to keep your chain traveling smoothly and your derailleurs shifting properly. With a formula consisting of corrosion inhibitors, tackifiers, and additives made to handle extreme pressure, the Syn Lube does its lubricating magic like it has since it first made Pedro's popular twenty years ago.
Share your thoughts
What do you think of the
Pedro's
Syn Lubricant
? Share a...
Posted on
Long-lasting Lube
When preparing our bikes for a multi-day adventure race, our support crew preps our chains, cables and pivot points with the Extra Dry. Its resiliant in all trail conditions.