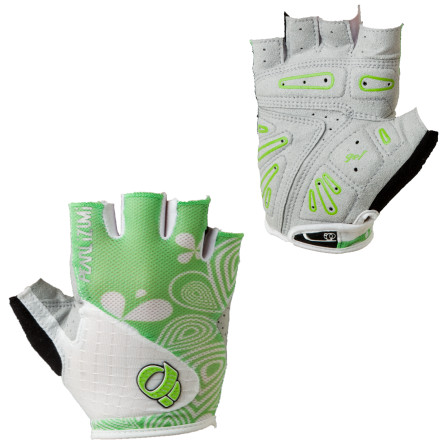 Detail Images
Tackle the longest, roughest roads without fear when you're wearing the Pearl Izumi Women?s Select Gel Gloves to cushion your palms and give you a secure grip on the bars. The gloves' Comfort Bridge gel padding relieves pressure on your ulnar and median nerves so you can take whatever the road dishes out without discomfort or numbness. The In-R-Cool mesh lining keeps your palms cool and dry when you're getting sweaty, and the Direct-Vent mesh back ventilates while providing UPF 40 protection for your hands. Pearl Izumi also included a soft, low-profile wiping surface on the thumbs to dab stray sweat away.
I should have read the other reviews, the padding is truly negligible and not nearly enough for me. I am returning them and am going to repair my old Spenco gloves which have the true meaning of gel in them!
Well made but thin padding
Great gloves if you prefer thinner padding but if you're like me and like the padding thick you should probably look elsewhere. Aside from the padding issue they're nice though, true to size, comfortable, well made.
They had the best and most correctly placed padding of any I tried on in a store (then bought online). I thought they could use more padding on the palm, but so far they've been fine.The seam that meets at the base of the thumb to palm and forefinger on right hand is a bit thicker, or sharper, than left hand one. Maybe there are inconsistencies in the make of the product. The more I wear them, the more they conform to my hand and become even more comfortable. Take the fit guides with a grain of salt. I have petite hands and knew I'd have to order smaller than it suggests. Worked out perfectly. I've had them for months and would definitely buy another pair. I don't usually ride over 50 miles (yet) in a single go and have had no problems with padding.
These are very stylish, but the padding is negligible. They would definitely not be hlepful on long distances. However, they are cute and will probably wear well for shorter distances.