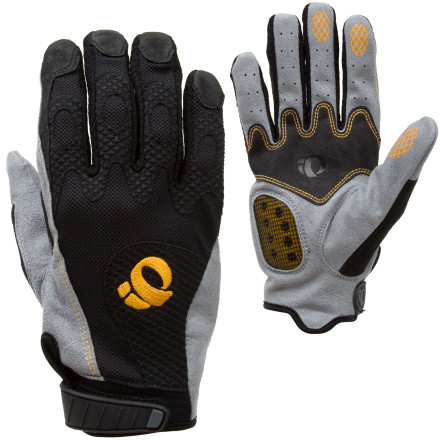 Detail Images
Light weight, breathable. I know they look like your backyard gardining gloves, but they are very breathable and light weight. I do alot of road riding in the mountains where temps can vary by as much as 30 deg's(55 to 85F) depending on altitude, and for that whole rang of mild temps these gloves perform very well. Don't expect them to keep your hands warm at colder temps. Great glove.
Are these for the road bike or MTB???
Are these for the road bike or MTB???
Road Biking. - May I add, these gloves are great MTB gloves too. I've been riding with these for about 5 months now, and they perform as described above and below, very functional, but won't keep your hands warm in the cold (below 40F). On the plus, your hands don't get hot and sweaty in warmer weather (into the mid 80's F). When my pair wear out I'll be getting these again. BTW Backcountry has these gems listed under mountain biking gloves...
they may look heavy, sweaty, clunky things, but man do these feel good! After 3-4 hour rides, i can't believe i have gloves on. The gel insert takes away a lot of vibration, mesh along the tops of the fingers and wrist take care of any hot mugginess. There are latex linings on the thumbs, and 1st 2 fingers to give good grip also. The nice finisher is a patch of microfleece on each thumb-length for smooth snot sweat wiping. Weight weenies and hardcore xc racers, don't be offended by the looks, after all, how can a fingerless glove protect your fingers when you fall? Well, this glove has taken a few for the skin on my fingers and palms and i thank them for it!.

Overall, i can't believe that i waited this long to get a glove this good!!