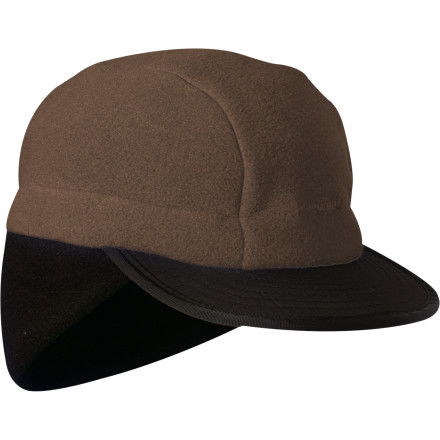 Detail Images
Great hat - really fits down over ears and stays there in windy, cold weather.
Very Happy with this hat as it can be worn several different ways in several different temperatures zones. From weather in the 20's to 40's your head, neck and ears will thank you. That Marino Wool is truly something else, Soft and warm.
I really like this hat. It is soft, warm and adjustable. The ear flap works great to wrap your ears and neck when extra cold.
You bet. Toss in the washer, toss in the dryer. I suspect the fleece will survive longer if you let it drip-dry rather than allowing the dryer to beat it to death (besides, dryers are sooo unnecessary and they eat into my play money like I never would have believed), but I've done both and I'm still wearing my original ones from ... wow, fifteen years ago ...