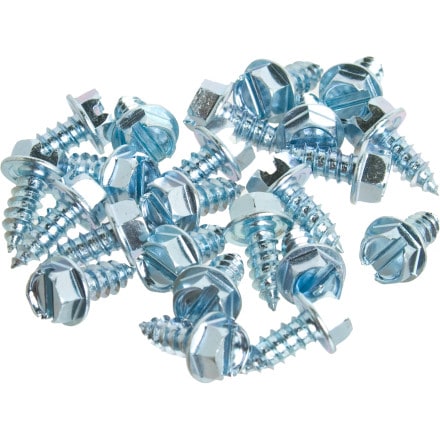 Description
Get a grip.
Take the friction up a notch with the Patagonia Stud Kit. Attach the hardened steel studs to the soles of your Patagonia fly-fishing boots and get heavy-duty traction on slippery, wet surfaces.
Share your thoughts
What do you think of the
Patagonia Stud Kit
? Share a...
Any reason I can't throw these in an old...
Member since
Posted on
Any reason I can't throw these in an old pair of running shoes? My budget says no way on wading boots! Also, whats the difference between these and some screws I can pick up from the hardware store for a few bucks...
Member since
Groups:
Responded on
Sheet rock screws from the hardwear store might work ok. Not that it's rocket science, but these threads on these are designed to hold well in soft rubber.
Member since
Responded on
i have tried sheet metal screws from the hardware store, first the shortest they sold were too long so I had to grind them down, and secondly they all fell out because the threads were not the right size/shape. My brother got the expensive screws from sims, and hasn't lost one yet , I'll buy these, I bet they work better
Member since
Responded on
I work in sheet metal and can tell you that they are nothing more than sheet metal screws. They look like #8 or #10 type AB. You can find them all over the internet in different lengths and materials/hardness (stainless, zinc plated, etc) for a fraction of the price. Dab a little glue on them if you are worried they will fall out.