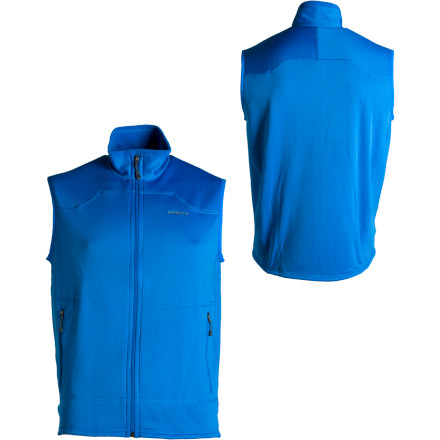 Detail Images
A vest for all seasons and all situations, the Patagonia R1 vest features versatile and resilient R1 fleece made of breathable and moisture-wicking polyester and 7% spandex for non-restricted movement from rock-climbing to extreme grocery shopping.
High/low internal grid design decreases drying time, improves air flow, and compresses small to fit in a pack
Strategically placed off-the-shoulder seam placement allows you to wear a pack without the hot spots
Made in Columbia
What do you think about this product?
Have questions about this product?
I love Patagonia and this vest is ok, but just don't let Velcro get stuck to the fabric cause it will make the area have little burs.
R1 vs. Synchilla Vest...mostly over a...
R1 vs. Synchilla Vest...mostly over a t-shirt for casual wear in mild Southern California. Thoughts?
Synchilla will be warmer and more comfortable for casual wear.