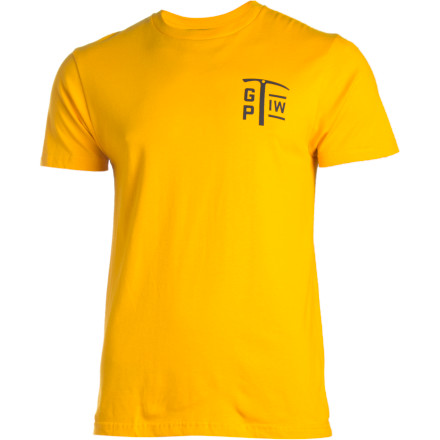 Pay homage to climbing's roots with the slim-fitting Patagonia GPIW Equipment T-Shirt. Made with 100% organic cotton and polished off with artwork from Aaron Draplin, the GPIW is a fitting tribute in convenient T-shirt form.
I will give this just an ok...
I really like most things Patagonia, but I am not really a fan of this shirt. Yes, it did the job, but then again we are talking about a t-shirt. I saw no advantage of this shirt over any traditional cotton competitor.

Spend the extra money and go for something that is a little more on the performance side of things. Just my two cents.
Have been impressed with Patagonia. This shirt does not disappoint. I ordered a M because I wear a M. Very Satisfied.