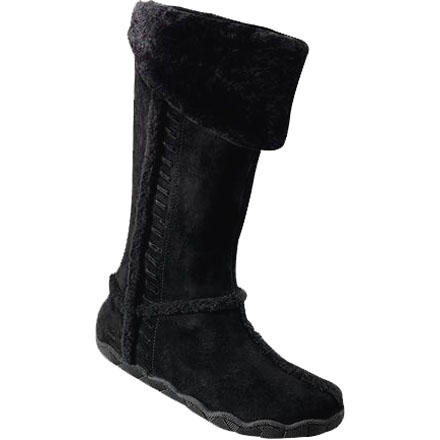 Share your thoughts
What do you think of the
Patagonia Footwear
Scamperdown Winter Boot- Women's
? Share a...
what is your return policy
what is your return policy
Unlimited. Any product, any time, any reason, full refund.
good boots. really warm, kind of pricy but cute. really stiff as of now. But I think if i break them in they won't be so stiff.
Yes- They are taped on the inside for water protection...
They were so gorgeous but the cut of the toe was really bad. It was for people with huge big toes with all the other toes tiny. My second toe is only slightly smaller than my big toe in length and the boot cut on a real angle. They didn't fit and there was no larger size. I was very disappointed because they were made of great material and looked so warm!
I just received these boots...they're even better than I expected! The footbed is so supportive and cushy, I felt an instant lightness when I changed from my regular 'comfy' shoes into these.
SO warm, SO cute, such an awesome answer to the cold, snowy Colorado winters!!